When celebrity-chef Buddy Valastro designed the PizzaCake flagship store in Harrah's Resort Las Vegas by Caesar's Entertainment, he wanted to put customer experience in the center so every visit is memorable. The idea is to make people come back again because of the amazing experience. Buddy contacted Orda account managers to better understand how this can be achieved with automation and digitization.
How to Elevate Customer Experience
Since Buddy V. is a well known celebrity it was decided that each and every customer in the store should feel like Buddy is part of the visit. Every little detail in the sale feels like Buddy V is there. First of all the express ordering kiosks are presented so there is zero wait time for customers. Moreover Buddy's icon is presented in the self-ordering kiosk with several quotes that make you feel like Buddy is there with you.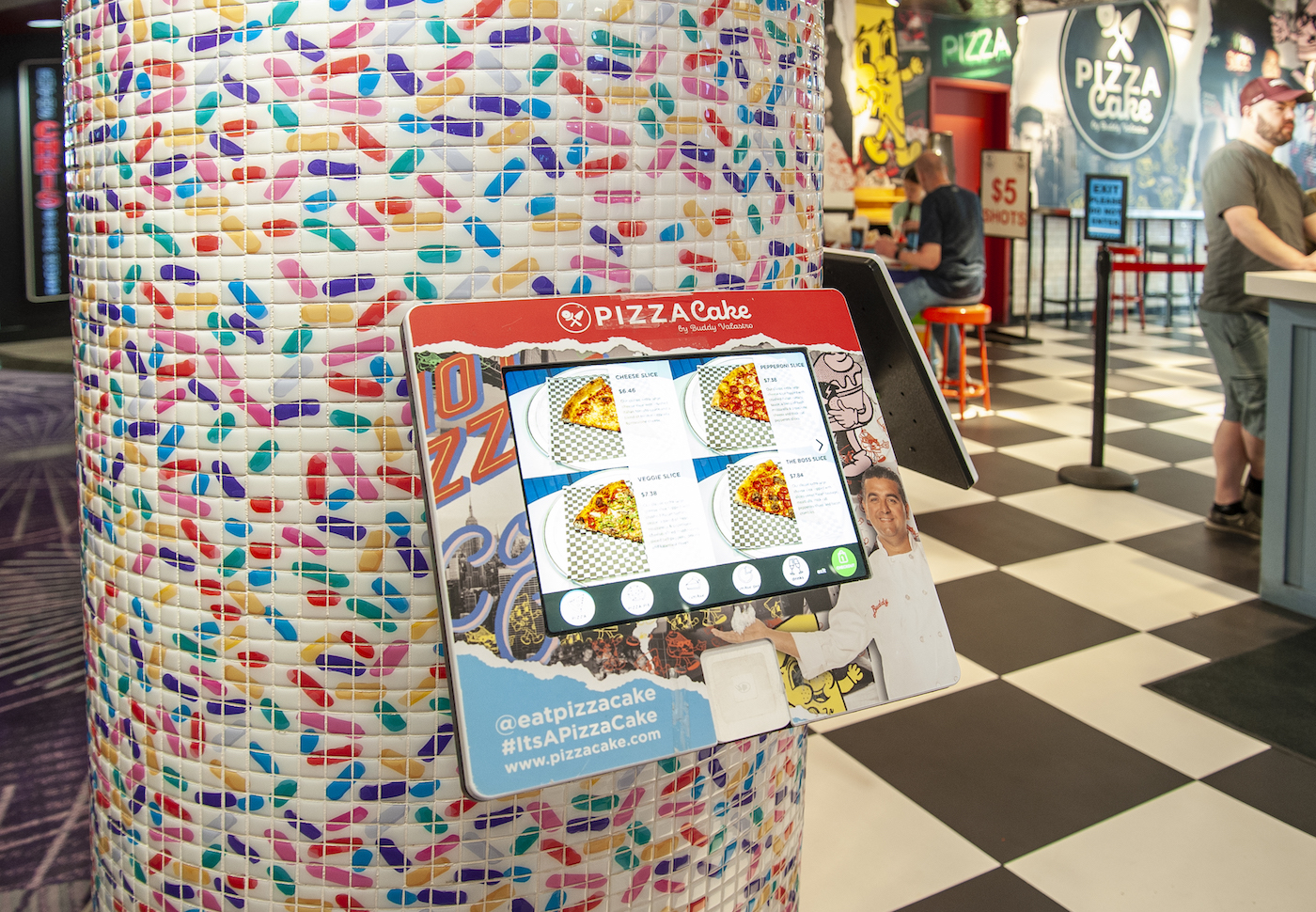 It's also a moment to connect with the audience and make them feel like they want to come back and experience it again. A personal text message is sent for the first time of purchase that allows visitors to come back again with a coupon. Buddy V. is there for YOU!
Buddy Valastro Self Ordering Kiosk
When the customer approaches the store there are 6 colorful self ordering kiosks that catch the eyes of the newcomers. When the customer approaches the kiosk it immediately creates a bond with the PizzaCake brand. For example the bezel of the kiosk (the part that holds the screen) is colored with the brands' colors, and puts Buddy V.'s image on it. It also indicates the brand's Instagram account #eatpizzacake.
https://www.instagram.com/p/Ca5dekYPL6p/
The experience in the kiosk starts with a welcome screen worded by Buddy V, to show you the menu so the customer can select a category and items to add to their cart. Then just before the checkout screen shows, the customer puts their name and phone number. At the last step of the process a "Pay with Apple" or credit card is shown so it's super easy to finalize the transaction. A text message is sent from Buddy V. saying that the order is in progress!
The self ordering kiosk shows high engagement and better experience to discover the menu items. It makes people interact with the brand on a different level.
Buddy Valastro Mobile App
Maintaining customer loyalty is also an important part of the PizzaCake brand. The brand's rewards program rewards their customers from time to time for their purchases. The rewards are accumulated using their app, and once again, we see the brand using their mobile app to boost customer interaction every day on their phones.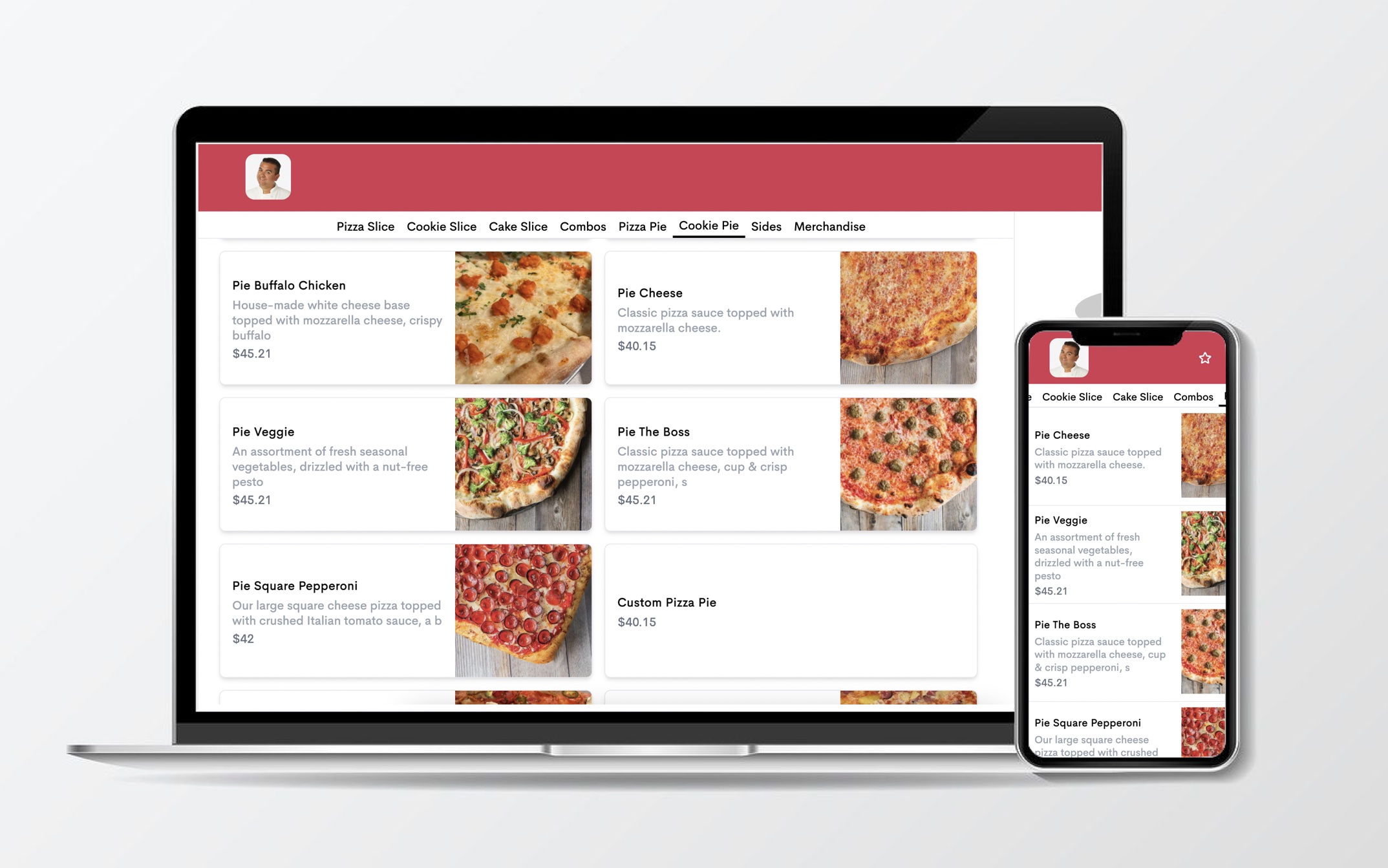 There are many reasons why other brands suggest mobile ordering like PizzaCake does:
Always on your customer's phone - Once a mobile app icon is installed to your customer's phone they get a daily exposure to it. This becomes their "Go-to" for their food and drink ordering routine.
Convenient way to place an order - Count how many steps are required to place an order for your most popular product. The friction that users have to go through from downloading the app until order is placed is critical. If it's around 5-6 clicks this make sense!
Digital wallets - More than 83% of customers prefer to pay on their phone if asked. This is why Apple Pay and Google Pay are integrated to the mobile app for quick ordering. It's a native experience that is required for mobile users.
Loyalty & rewards - The best mobile apps create a memorable customer journey. So if your users are triggered to operate the app again this is a huge plus. This is why you want to add the loyalty right in the first purchase. A lot of customers want to understand the rewards if they get your products regularly. A mobile app is the right place to explain how to view this information.
Strong brand colors - If you have theme colors and images that can be identified with your business, the app is the right place to use it.
Communication channel - Push notifications and instant messages are the key to keep your community connected. This is how mobile apps are really superior to any other channel.
Out of the box promotion tools - Mobile apps are able to "promote" themselves. Because it can be embedded in many places like your website, Instagram, or in-store signage, this is an opportunity for you to talk about your service.
Buddy Valastro Kitchen Display System
Buddy is using Bump KDS, a Kitchen Display System by Orda. The main reason is to create better communication between front and back of house. Also it prevents paper waste and inefficiencies. Consolating all orders, and serving faster is another great advantage of having a digital screen for managing orders.
When employees and customers are spread out further apart, with a digital kitchen, customers can order in one spot and the food is prepared in another efficiently. Employees can each have their own screen to prevent the communication challenges of running around handing out paper tickets.
Further, paper receipts cannot be recycled. This is because thermal receipts have toxic BPA and BPS dyes. In addition to contributing to waste, these toxins are making people sick.
Buddy Valastro Powered by Deliveries
Users want the convenience of ordering a delivery from PizzaCake. The app is a great integrated way to provide this experience. The app integrated 3rd party deliveries like Doordash for this end.
Once delivery was enabled in the PizzaCake branded mobile app, with one click of a button it created a seamless service to deliver items to customers with a flat-fee cost. This is all possible thanks to the DoorDash Drive integration that Orda leverages as part of their marketplace to their members.
PizzaCake delivery reported a 177% increase in native delivery sales and 182% increase in native delivery orders.
Why automation?
According to Chris Chandler, GM of PizzaCake, "Consumers expect to be able to order in a kiosk and mobile app now. The more automation the better. I understand it from two different angles. First, customers want it - the more mobile ordering ahead to pick up without talking to anybody the better. Second, staff want these changes because it frees them to focus on more engaging work like customer experience."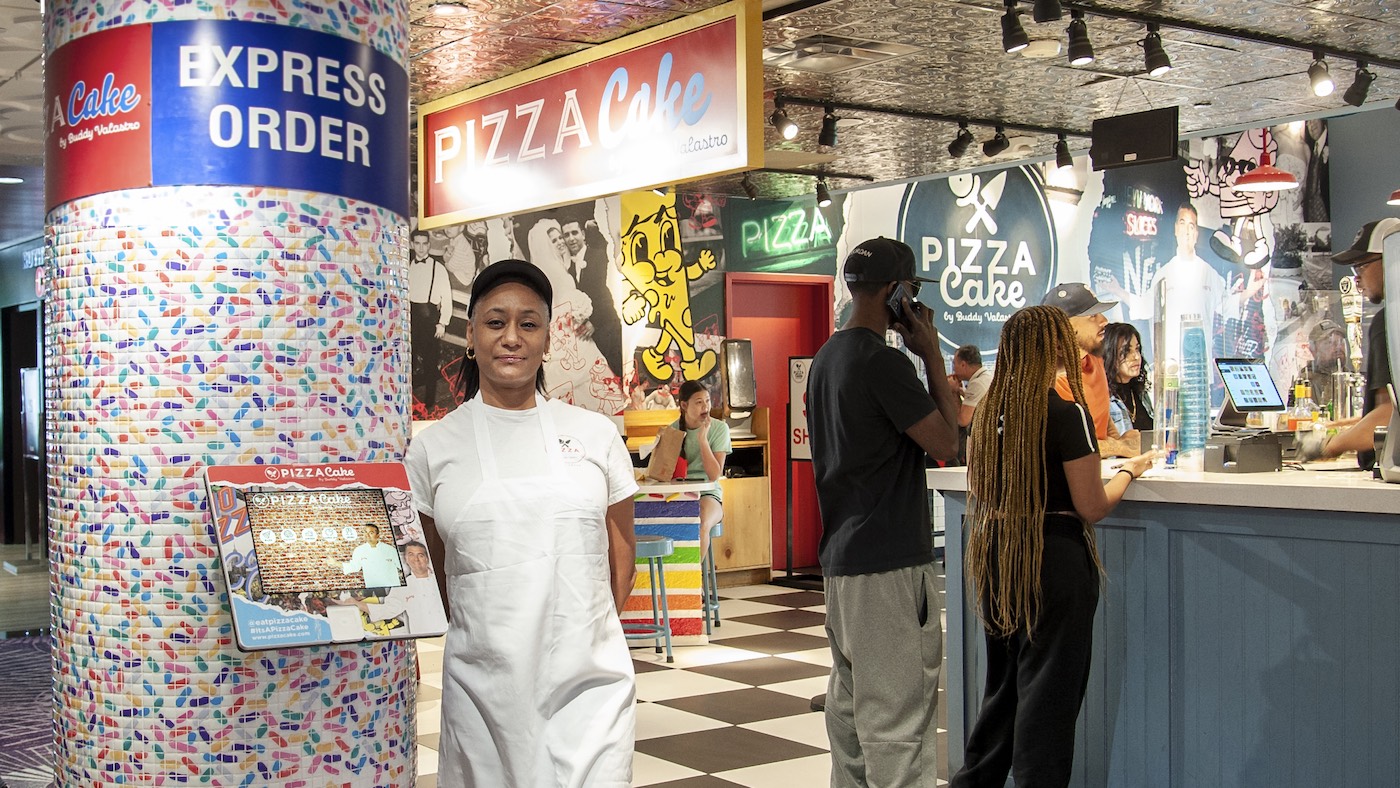 Table Of Contents