Flip Sigi's Rapid Expansion
Celebrity Chef Jordan Andino is renowned for his dynamic television presence as well as his Flip Sigi restaurant brand.
What started as a local Filipino restaurant in Manhattan is now becoming a nationwide experience as Chef Andino and his partners have begun expansion around the country.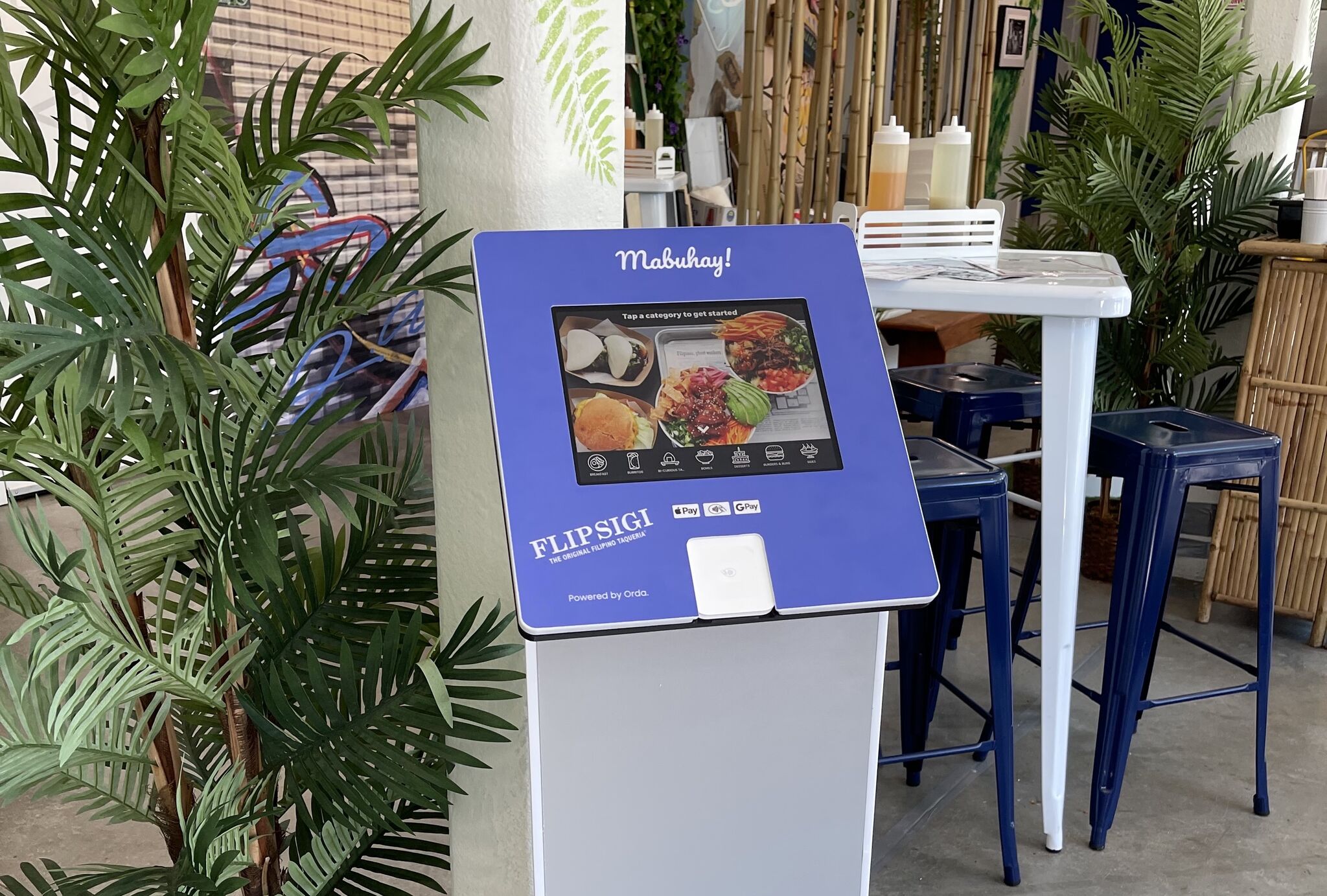 Chef Andino Digitizes With Orda
Ask Chef Andino the secret sauce behind Flip Sigi's rapid growth. He will happily tell you that powering his brand with digital ordering platform Orda has enabled Flip Sigi to grow so quickly.
Flip Sigi fully digitized their in-store and online experience with branded self-ordering kiosks, mobile app, and automated marketing customizations. The Orda platform is fully customized to be used with the company's brand and messaging. Chef Andino has a direct connection with his fans with features like push notifications, loyalty rewards, and SMS marketing, which has made customers very happy.
"If you have a quick service restaurant like Flip Sigi" said Chef Andino, "Orda is an awesome solution. It's fast and efficient and our kiosks link up to our mobile ordering app as well!"
| | |
| --- | --- |
| | Flip Sigi's orda.me link is a Linktree for restaurants which makes it easy for customers to download their app, order online, or find locations on a map. |
Let's face it, when customers arrive at your stores, they're hungry and typically want their food served as quickly and efficiently as possible. That's especially true when your business is a quick service restaurant. Having self-ordering kiosks to greet customers when they walk in the door can be game-changing.
"Our branded kiosks help customers order their food quicker, better, and tastier," Chef Andino says. And because of that he recommends it to other restauranteurs.
| | |
| --- | --- |
| | Flip Sigi mobile app is available for download on Apple Store and Google Play for fans to enjoy convenient ordering and to easily track and redeem loyalty rewards on their phones. |
All-In-One Solution Orda
And there's another benefit Flip Sigi enjoys - restaurants can avoid having to contract with multiple vendors. Orda has allowed Flip Sigi to consolidate all their vendors into one solution. Their mobile app and kiosks are fully integrated with their Point of Sale, Square POS, for seamless inventory and Square Loyalty integration.
Check out the video Chef Andino made just to thank Orda. You can view the video he posted on LinkedIn below.
To learn more about the Orda solution, please visit https://www.getorda.com
Table Of Contents