Introducing Lazy Sundaes
New Yorkers will no longer have to wait in line to get their favorite boba tea drink. At least at Lazy Sundaes, with four locations in the city. That's because they have gone fully digital.
As part of their boba brand's rapid expansion, Lazy Sundaes wanted to customize a full solution to connect customers digitally with their brand.
The Lazy Sundaes Story
Lazy Sundaes was created in 2020. Founders Tammy and Amber designed a menu inspired by their childhood treats from Korea & Taiwan. These items hold a special place. They're comforting with a tinge of childhood nostalgia.
When Tammy Na and Amber Luan met in 2008, they had dreamt of someday doing something together. Over ten years later, they have successfully opened four Lazy Sundaes locations in New York City, offering a unique and delicious menu that celebrates their Asian American heritage. Na and Luan have created a space full of nostalgia and fun, with classic and innovative bubble tea and bingsoo flavors, as well as dairy-free options for those who are lactose-intolerant. With their pastel aesthetic and supine feline mascot, Lazy Sundaes has been drawing quite a crowd in the city. Na and Luan's journey to Lazy Sundaes began with a pop-up shop in the Financial District in 2015. After the success of the concept, Na opened three brick-and-mortar stores and became the majority shareholder.
When Na and her husband moved to London in early 2020, Luan took over as General Manager. Although the pandemic has made this journey challenging, Na and Luan have stayed creative and used this time to experiment with flavors. The menu is reflective of both Na and Luan's childhoods and experiences, with classic boba and pat bingsoo flavors in addition to innovative ones like White Chocolate Matcha Latte and Dirt Oreo Bingsoo. With the introduction of oat milk shaved ice and coconut condensed milk, Lazy Sundaes has become a space for everyone to enjoy the flavors of Asian American heritage.
Na and Luan's dream of one day doing something together has become a reality with the opening of Lazy Sundaes. With its delicious menu, unique pastel aesthetic, and supine feline mascot, Lazy Sundaes has already become quite the hit in New York City.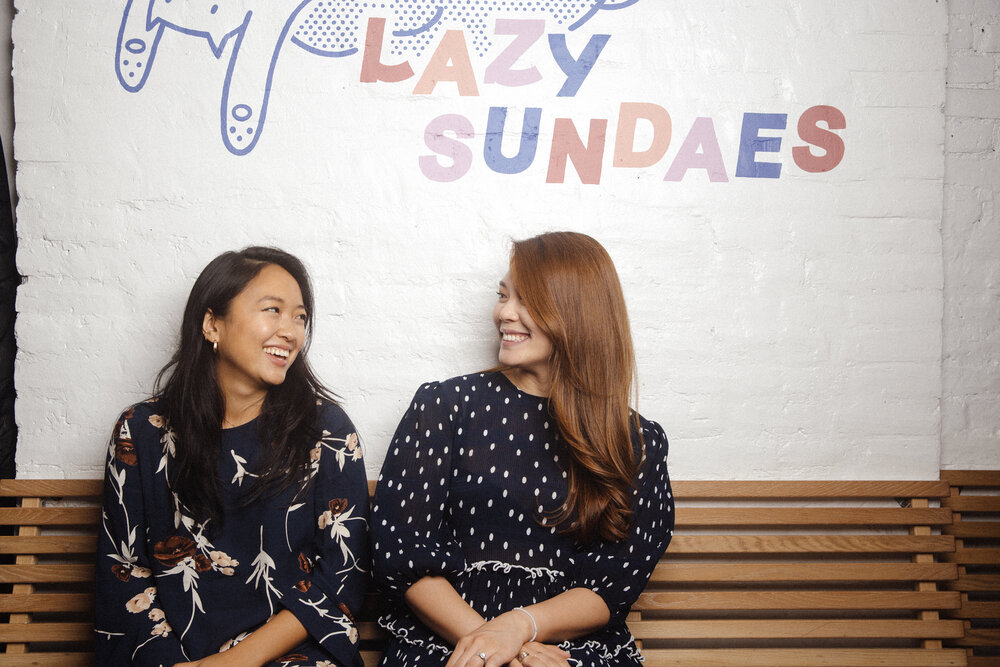 Easier, Faster Ordering in New York!
Self-ordering kiosks and mobile apps have become increasingly popular in boba tea shops, allowing customers to order quickly and conveniently. In the past, however, food and beverage stores were forced to contract with multiple vendors that allowed for customers to order through different platforms.
Self-ordering kiosks and mobile apps are especially important in New York due to the city's need to keep up with the ever-changing customer preferences and demands. New York is a bustling city that is home to millions of people who are very diverse and have different needs and wants when it comes to food. With self-ordering kiosks and mobile apps, businesses can provide customers with a more efficient and convenient way to order food and make payment.
Self-ordering kiosks and mobile apps are important for businesses in New York for a few different reasons. First, they help businesses save time and money by reducing costs and eliminating the need for extra staff to take orders. Additionally, self-ordering kiosks and mobile apps can increase customer satisfaction by allowing customers to order and pay quickly and conveniently, without having to wait in line or interact with staff members.
Another reason why self-ordering kiosks and mobile apps are especially important in New York is the city's ever-changing customer preferences. With the advancement of technology, customers' expectations and needs are changing rapidly. Self-ordering kiosks and mobile apps allow businesses to keep up with these changing needs by providing customers with an easy and efficient way to order and pay for their food. Additionally, these technologies also allow businesses to easily gather customer feedback and adjust their menus to meet customer preferences.
Finally, self-ordering kiosks and mobile apps are important for businesses in New York because of their ability to reduce waste. By allowing customers to order and pay without having to use paper menus or have cash exchanged, businesses can reduce their environmental footprints. This is especially important in a city like New York, where environmental sustainability is becoming increasingly important.
Lazy Sundaes had all of these factors in mind as they started to expand their business. Now, with the help of Orda digital ordering and marketing platform, brands like Lazy Sundaes easily design their ordering system with a simple drag and drop interface to create a custom workflow to take payments, orders, and track rewards in a mobile app, kiosk, or online.
Tammy from Lazy Sundaes declared, "Orda is unquestionably the most economical solution." She noted the convenience of having all their vendors in one, and the ability to sync the app, kiosk, and online ordering system. She also highlighted the AI-driven marketing capabilities, as well as the fact that Orda reads the menu exactly as written. "And to top it all off, they are the only fully integrated solution for Square POS," Tammy concluded.
Why Orda is the best-in-class solution for Lazy Sundaes?
Kiosk and app ordering gives customers immediate access to the menu with zero wait time. And the boba chain can tailor-make the design to mirror their company brand, inspiring customer loyalty.
Tammy says, "With Orda, you're just getting more for your money. Instead of the cost and labor of setting up three separate systems, you're dealing with one vendor, and everything goes through the Orda system."
For those of us who have only minutes to grab a boba tea drink on our way, Lazy Sundaes brings the perfect solution. Not only can we order online before we leave home, from our phone on the bus, or through the kiosk in the store, we have peace of mind knowing the system is seamless, and we'll get just what we ordered, quickly and easily.
Food and beverage stores can setup their own ordering kiosks at https://www.getorda.com/orda-express and can learn more here.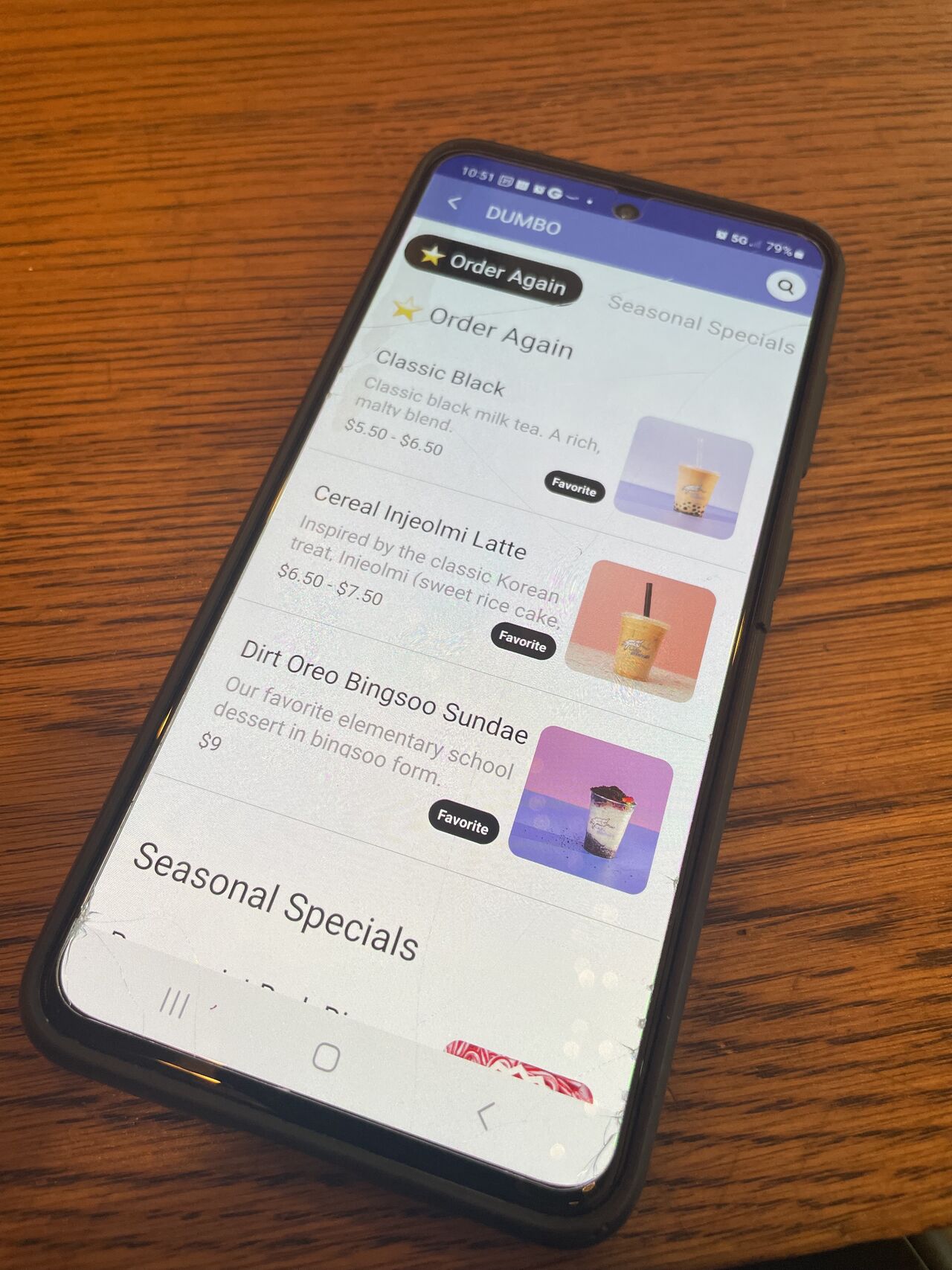 Table Of Contents